100% Success Guarantee | 100% Job & Business Support
Success is waiting for you...
Hitech is One of the best institute in badarpur for EMMC for Mobile,  Led TV, Mobile Repairing, Mobile Software and Hardware Support.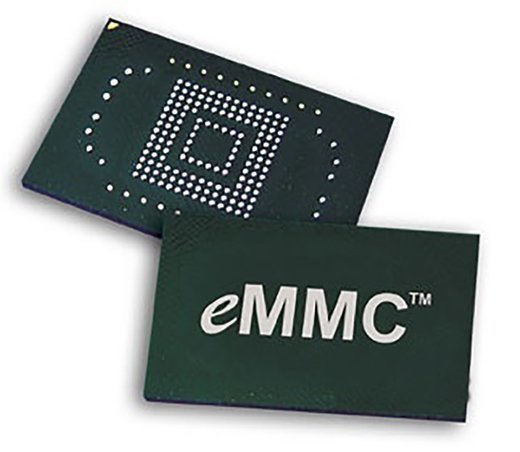 HI-TECH Expert of - EMMC for Mobile Technician
CLASS 1:- BASIC INFORMATION OF EMMC IC & CHIP DETAILS
1 Basic idea of smart phone software, files, EMMC chip, working
2 Types of EMMC chip detail (BGA169/153, BGA162/186, BGA221
3 Chip pin out with socket detail
4 Different Between EMMC, UFS, EMCP.
5 How to check smartphones EMMC.
6 All EMMC working chart like which point in use and non-used pins in EMMC
7 Definition & Use of VCC, VCCQ, CLK, CMD, DATA, VID.
8 Definition & Use of ISP Pin out.
9 Installations Easy Jtag Box, Update Box Farmwear, Use Shell, Active e-Card in Box.
10 Installations UFi Box, Upload ISP Tab, Upgrade Box Version.
CLASS 2:- USE Easy JTag Plus For RE Programming EMMC /EMCP.
1 How to Read Dump and Rom
2 How to Write Dump and Rom
3 How to Erase Dump and Rom
4 How to Read / Write Partition file Use "Read By Vendor" & "Write By Vendor"
5 How to eMMC Changes CID.
6 How to Remove Write Protection for eMMC.
7 How to use and deferent between Factory Reset, Format & Universal Factory Format
8 How to Use S.M.A.R.T Report for checking Health Report for eMMC.
9 How to Use Random Verify eMMC for Checking Read Wirth Speed.
10 How to Repair EXTCSD file for Dead Boot Repairing
CLASS 3: SMARTPHONE UNLOCKING WITHOUT DATA LOST & NO Dead Risk.
1 How to Remove FRP Lock.
2 How to Android Pin Lock Pattern Lock without Data Lost.
3 How to Unlock MI Account ID Without Data Lost
4 How to Unlock Vivo and OPPO without Dead Risk (Safe Mode).
5 How to Unlocking use By ISP Pinout
CLASS 4: DATA RECOVERY FROM DEAD SMARTPHONE EMMC (android non -encrypted)
1 How to recovery data from dead android smartphone ( non- encrypted and encrypted)
2 How to read eMMC user data
3 Recover Contact, Message, What apps, Image etc from EMMC.
CLASS 5: EMMC Re Partition & RE PROGRAMMING
1 How to Hardware Partition Boot 2/3, RPMP
2 How to GPT (General Partition Table) Partition & Re Size Partition.
3 How to Solve Bad Health.
4 How to Write Protect Boot & GP Partition.
5 How Unpack OPPO Vivo OFP File, Lenovo QSB, Sony SIN,MOTO File, Tot / Kdz File, convert Images File.
6 How Read eMMC Chip Info & Check Compatible eMMC IC
CLASS 6: Use UFi (Universal Flashing Interface ) BOX For Re Programming.
1 How to Read Dump and Rom( Exclude user data ).
2 How to Write Dump and Rom.
3 How to Erase Dump and eMMC Factory Erase.
4 How to Verify Dump and Rom.
5 How to Blank Check / NAND Test Dump and Rom.
6 How to Read Write, Erase and Verify User area Part.
7 Definition Of Pink Security Partition.
8 Definition and Use GPT / MBR Partition in EMMC.
9 Use Factory Image by vendor / Platform /Brand.
10 How to Use Flash File and upload Flash File in Brand.
CLASS 7:UNLOCKING WITHOUT DATA LOST & NO Dead Risk by Special Task.
1 How to Use "Resize User Data & Realign Partition" Why use this tab ..?
2 How to Clear User Locks ( Code, PIN, Gesture ,Fingerprint).
3 Unlock and Clear FRP
4 How to Unlock OPPO & VIVO Master Clear without Dead Ri

Why Hitech Institute Badarpur
Hitech Institute Badarpur Provide Best Facilities for success like…
Organized Theory & Practical Classes

Problem-based learning

Practice in Tracing, Software and Practical Labs

Field visits & Tips for Service Center

Introduction & working on Latest Machines (SMD, Hot Air Gun, DC Power Supply)

Placement Assistance Programs

Online Support for Business

ISO 9001: 2008 Certified Institute

17 Years Industry Experience

Team of Experienced Instructors

Free Mobile Repair Tools & CD's

Modern Classroom Facilities

Fast Track + Regular Batches